Legacy Society
We are grateful to those who remember Yosemite Conservancy through a will, trust, life income plan, or other type of legacy gift. When you notify Yosemite Conservancy about your gift, whether intended or received, we recognize you as a member of the Legacy Society.
We honor Society members in several ways. Your name is listed in our publications and in the Honor Wall Register - a book of names located at the Honor Wall in Yosemite Valley. You will be invited to our annual event recognizing members of the Society and events in Yosemite National Park. When your gift is received, we add your name(s) on our Honor Wall in Yosemite. Of course, you can choose to remain anonymous.
Thank you for considering supporting the Yosemite Conservancy with a legacy gift. Please do not hesitate to Contact Us if you have further questions.
Gary & Christine Younger
Gary was introduced to Yosemite as a young boy in the 1950s, visiting with his family and as a Boy Scout at Camp Curry.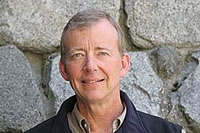 Hal Cranston
I first visited Yosemite with my family when I was a boy and climbed Half Dome with my father on my 8th birthday. It was the best birthday "gift" that I have ever received.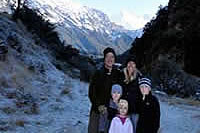 Lisa Elliott
I'm Lisa Elliott, a member of The Yosemite Conservancy's leadership group, and am thrilled to be the newest member of the Conservancy's Legacy Society.