Meet Our Donors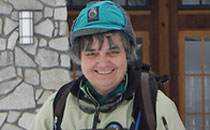 Mona Anderson
When Mona Anderson retired after 37 years of teaching elementary school, she reviewed her financial situation and learned there were ways to make a charitable gift and receive a monthly or annual dividend.
---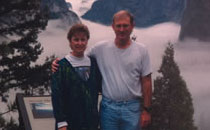 Don and Lucye Christiansen
In the early 1950s, Don Christiansen's father built backpacks out of hardwood flooring for the whole family. He wrapped their supplies in canvas sleeping bags and lashed the bundles to the wood frames with parachute cord.
---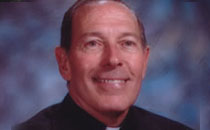 Father Lawrence Finegan
Father Lawrence Finegan has often said, "In my opinion there are two truly great spiritual masterpieces in the world. One is a man-made building — Chartres Cathedral in France. The other is a natural wonder — Yosemite. Both are very prayerful."
---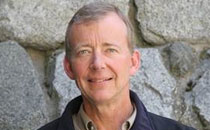 Hal Cranston
I first visited Yosemite with my family when I was a boy and climbed Half Dome with my father on my 8th birthday. It was the best birthday "gift" that I have ever received.
---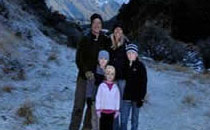 Lisa Elliott
I'm Lisa Elliott, a member of The Yosemite Conservancy's leadership group, and am thrilled to be the newest member of the Conservancy's Legacy Society. I want to tell you about a way I found to make a lasting legacy that ensures Yosemite is always cared for and preserved for those who follow us.
---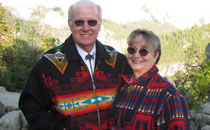 Gary & Christine Younger
Gary was introduced to Yosemite as a young boy in the 1950s, visiting with his family and as a Boy Scout at Camp Curry. He remembers watching the Firefall at Glacier Point and trampling, along with everyone else, on the very meadows that Yosemite Conservancy would later rehabilitate and build boardwalks to protect.
---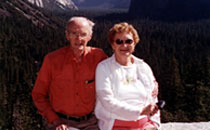 Mary Jane Rogers-Jones
One of Mary Jane Rogers-Jones first memories was hearing a noise outside her house and looking at the window to see a bear's nose pressed against it with his breath steaming up the glass.
---
Jim Vironda
"Perhaps what makes me unique is that I'm a licensed foster parent and bring teenaged boys to Yosemite every year," Jim Vironda explains. "Otherwise, I'm just one of millions of people who enjoy the park and appreciate it."
---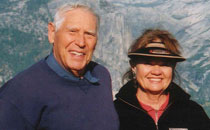 Tom and Caroline Maddock
Caroline Maddock remembers visiting the park as a young girl in the 1940s, —the firefall and Indian Love Song, bears eating her mother's pancakes, and the elegant lobby of The Ahwahnee. She says, "It was a different story back then. A lot less crowded. The bears and deer wandered through. It was an adventure, especially for the little kids."
---